Kim LaFrance, BAS, CVT
Certified Veterinary Technologist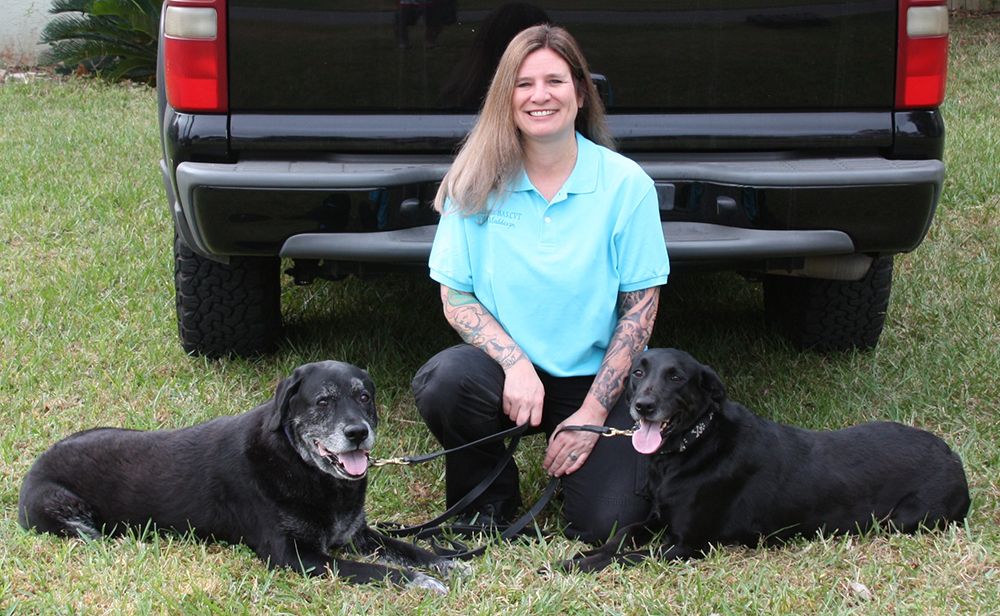 Kim has been in the veterinary field for nearly 20 years. She has worked as a lead veterinary technician, hospital supervisor and practice manager. Her responsibilities often include training fellow veterinary technicians, hospital staff and veterinarians. She obtained her veterinary certification in January 2005 and went on to graduate Magna Cum Laude with her Bachelor's degree in Veterinary Medicine from St. Petersburg College in January 2006. She also completed her Veterinary Hospital Management Certificate. Kim has worked in many specialty areas of veterinary medicine including oncology, ophthalmology, emergency and surgery. Kim also spent several years working with exotic animal species. She is currently working towards her certification in canine rehabilitation.
In addition to working with many animals in a medical capacity, Kim has also spent over 13 years volunteering her time as a K9 handler. One of her first experiences was certifying her dog Kassie, a Catahoula Leopard Dog, with Therapy Dog, Inc. Shortly after that, Kim began donating her time outside of work to Emergency Management education and K9 Search and Rescue. Kim currently has two nationally certified K9s, in the disciplines of tracking/trailing, area, building and human remains detection. Kim has also worked as a K9 handler/trainer in other areas such as bed bug detection and conservation canines.
Kim recently graduated the police academy at the top of her class. She also obtained a degree in criminal justice. Kim's dream is to become a Law Enforcement officer. She has a special interest in using her veterinary background to help educate and train fellow K9 handlers for emergency situations in the field. Kim has been a speaker for the North American Police Work Dog Association on the subject of K9 trauma care.